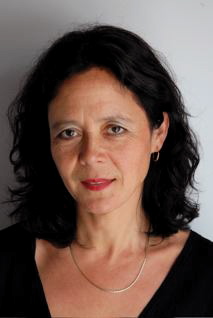 The style that Marijke de Braal incorporates in her dancing and passes on through her classes can be described as the American form of rhythm tap. In her classes she focuses on presenting tap in a danceable way while emphasizing its musical aspect. Marijke consciously chooses to teach a wide range of levels so that the classes are interesting for both beginning as well as professional dancers.
Marijke spent many years training with American tap maestros like Brenda Bufalino, Charlie 'Cookie' Cook, Buster Brown and Chuck Green. In 1990 she was awarded a Full Scholarship by the Colorado Dance Festival (USA) that offered her the possibility of working with veterans from America's tap dance era, including Honi Coles, Eddie Brown, Fayard Nicholas and Steve Condos.
Marijke owns her own dance studio and as a teacher she is affiliated with the Akademie voor Kleinkunst in Amsterdam (ATKA/Amsterdam Theater School) and the Dansacademie Lucia Marthas (dance academy). She also taught at the Rotterdam Dance Academy for many years. In addition to this she frequently conducts workshops at various dance academies and festivals both in the Netherlands and abroad.
Marijke choreographs for both theater companies and television. She performed in Tobias Tak's show "Tobias on Swing Street" for a number of years and was a featured artist of the "International Tap Dance Orchestra" under the artistic direction of the New York-based choreographer, Brenda Bufalino. For many years she danced as part of the duo "Four Feet and the Beat" together with Marijn van Veen. She also appears as a soloist in various productions, including her performances of Morton Gould's "Tap Dance Concerto" accompanied by various symphony orchestras. She was also invited to be a featured dancer for a full season in the tap dance company, "Manhattan Tap2" (New York) under the artistic direction of Heather Cornell.